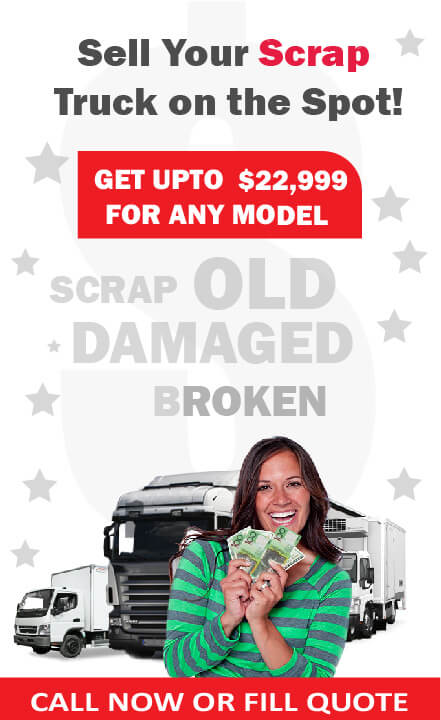 Truck Wreckers Ringwood
One of the top reliable companies in Ringwood offer to buy all your unwanted, used, junk, scrap, broken or old trucks. When looking for cash for truck deals in Ringwood, make sure that you go for the company that promises to pay you instantly.
It gets challenging for almost every truck owner when they have chosen between repairing it or selling it for scrap. Truck Wreckers Ringwood helps make the choice easier for you. When you contact our team of experts, we assess your truck and suggest whether you should spend money on its repairs or you must exchange it for some quick cash. Our expert assessments tell you what is best or your situation particularly. For example, if your truck has an exceeded mileage or has been damaged to the point where the cost of repairs will get more than its overall value, you must sell it to the truck wreckers.
It only makes sense to make the most out of your old vehicle even if it is not in its best shape. Every truck owner spends a fortune on his truck over its lifetime, be it its purchase of maintenance. Even a junk truck can pay you back a good cash amount, because it may still consist of operable working parts. Only the specialists at a reliable used truck buyers' company can help you learn about those.
When you bring your truck to our company, the experts at Truck Wreckers Ringwood evaluate it and give you their best offer. Keeping the overall condition of your unwanted and scrap truck in consideration, we may even pay you up to $12,999.
keyboard_arrow_leftPrevious
Check Nowkeyboard_arrow_right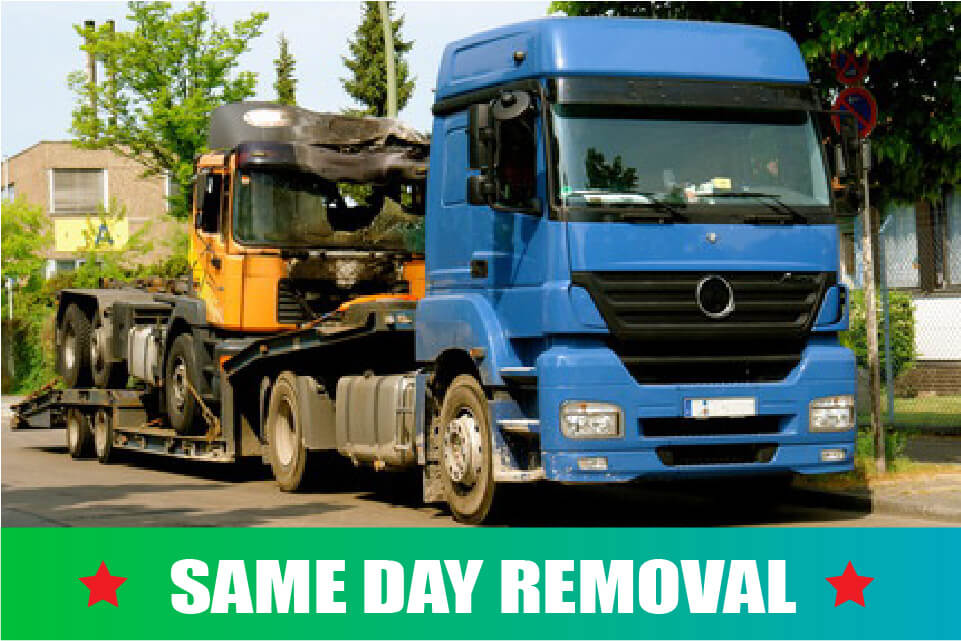 Free Truck Removal in Ringwood
As soon as you approve our offer and decide to sell your unwanted truck to Truck Wreckers Ringwood, we ask your preferred day for truck removal.  At Truck Wreckers Ringwood, we keep clients' convenience first! We schedule our towing on the day that you find most suitable.
And on this day, our team of truck removal experts arrives at your doorstep with all equipment. We begin with our hassle-free towing as soon as we do the inspection.
Our team takes care of each step. From paperwork to paying to cash for trucks, to its final towing, we do it all for you.  In order to schedule a hassle-free truck removal from anywhere in Ringwood, you need to tell us about your exact location in the suburb.
Our team can access all locations within the 10km radius of Ringwood. Call us today for an instant same day truck removal from anywhere in Ringwood.

 Get Cash For Trucks up to $19,999 in Ringwood
When you bring your truck to our company, the experts at Truck Wreckers Ringwood evaluate it and give you their best offer. Keeping the overall condition of your unwanted and scrap truck in consideration, we may even pay you up to $19,999.
In our yard, we accept all brand, all types and all models of trucks. You can sell us
4WD Trucks, Pickup Trucks

Garbage Trucks, Cement Mixers

Concrete Mixers, Side Loaders

Front Loaders, Rear Loaders

Cranes, Trailers

Containers, Grapples etc.
Truck Wreckers Ringwood offer to pay you cash for all kinds of light, medium and heavy duty trucks. You can sell us special-purpose trucks as well. Besides paying you highest possible cash for your unwanted, scrap or junk trucks, we also promise to pay it to you instantly.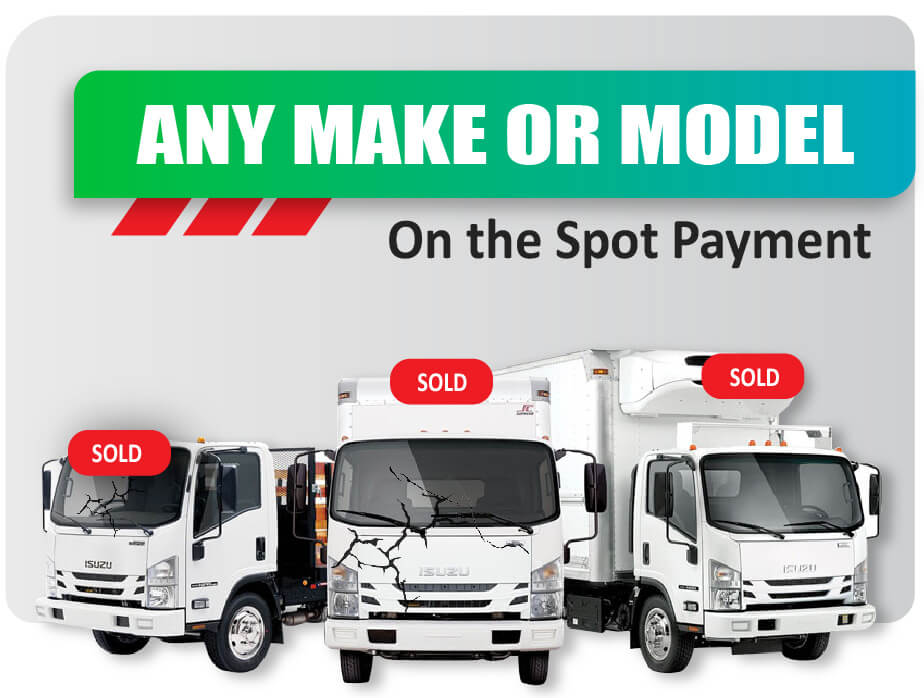 Used Truck Buyers in Ringwood
As one of the leading truck wreckers in Ringwood, we have a big responsibility of making the entire city free of automotive waste. Any truck or a vehicle lying around the suburb in a disheveled condition is our responsibility. The LMCT permit that we have allows us to tow away all unregistered, unwanted, scrap, accident-ridden and flood-damaged trucks.
We bring the junk truck to our yards and pay the owner full cash for its value in exchange. After we bring the old and broken trucks to our yard, our experts recycle those in an eco-friendly way.
We make sure to utilize all the resources as much as possible. It is also one of our top responsibilities to minimize the automotive waste.
Free Evaluation for your Used, Broken or Scrap Trucks
Anyone with an old, used, junk or scrap truck who wishes to earn instant cash, can easily sign up for an evaluation. The experts at Truck Wreckers Ringwood ask for the basic details of your truck and give you a cash quote in exchange.
All evaluations that we do at Truck Wreckers Ringwood are completely free of obligation. Which means that after you receive our cash quote, you are free to look for any other options. And make a deal with the company that has the best offer for you. However, our cash quote is guaranteed to be the best in all of Ringwood.
In addition to our quote being free of obligation, it is free of cost as well. We do not charge our client for any of the services we offer here at Truck Wreckers Ringwood. Sell My Truck Melbourne provides free pickup in the Ringwood area.
Truck Dismantlers Ringwood
Every scrap truck which is damaged, junk, rubbish and sitting in your driveway has some good parts. Engine, transmission, radiator, tires, diff, and suspension. All these parts have some value in term of dollars.
So, we buy trucks to pull out these parts. And after having to analyze all truck through inspection, we figure out the best price to wreck every scrap truck. So, you get money for every wrecking every scrap truck.
Ringwood Car Buyers
Whenever you face a headache of removing old and scrap truck, then there is only one solution and the name is Truck Wreckers Ringwood. On this platform, we buy and offer cash for unwanted junk and scrap trucks and we pick them up from all nearest locations in Ringwood. If you've any sort of scrap and junk truck then your first step is to call us in Ringwood. After asking all the details, we'll give a price or we'll ask you for free inspection in Ringwood. You'll get a free quote and if you are happy then get ready for cash in your hands. Our team will be on spot with cash for your scrap truck and removal for it.


Free Scrap Truck Removals in Ringwood
Our company has made old and scrap truck removal in Ringwood very easy and simple. Just make one call and get cash in hands-on same day for your scrap truck removals in Ringwood. Without paying a single dollar you remove your rubbish or unwanted truck on the same day. We are Ringwood 's only truck removals company who remove scrap truck from all Ringwood we pay you cash after completing all process of transfer paperwork.
One question that can stop you for selling truck is the make, model, year and condition of scrap truck. Sometimes it's very hard for truck owners to fix truck mechanical issues and damages and get a roadworthy certificate. We are already aware of these questions and circumstances that are a hurdle in removing scrap trucks. Our company resolve all problems and says "Sell Every Scrap Truck" on the same day. Selling means you'll definitely get a good price for your scrap truck. So call trucks service today to sell your scrap truck for cash in your pocket.